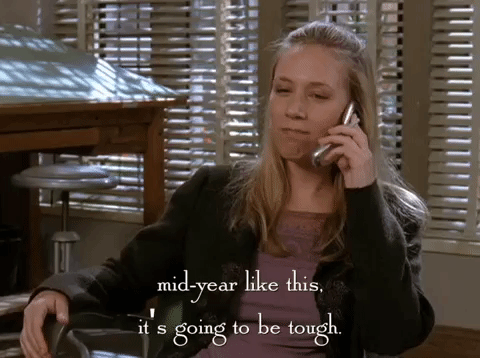 It's the middle of the year and woah, what a year! This year, my reading has been very versatile and distinct that I often have to check back onto my Goodreads and remind myself, oh yeah I read this! I would of loved to have read more books, but if anything this post has motivated me to read more books and reach my goal of reading 50 books this year. So here is a summary of my reads thus-far.
Best Book Of The Year- So Far
You can access my book review here, but I really loved this book. This book had it all. Romance, humor, and kept me on the edge of my seat.
Best Sequel Read So Far in 2020
You can access my book review here. I read this in the beginning of the year and it was so good. After reading the ACOTAR trilogy, I read Throne of Glass and didn't love it and so I was unmotivated to read the next book in the series. But, I heard it only gets better and boy, I loved it. This book really enriched the world, and developed Celaena into this force of nature that cannot be messed with. I can't wait until I read the next book in this series.
Newest Release I Haven't Read Yet, But I Want To
I bought this book on release day, and I haven't had the chance to read it yet. Mostly because it's 800+ pages and big books give me anxiety, especially first in series since they often world develop and info dump the reader into the world. But I have to read this book. I have to. It's Sarah J. Maas. The queen of fantasy.
Most Anticipated Release for the Second Half of the Year
Even though Stephenie Meyer has sparked some controversy, I'm still curious for this depiction of Edward. As a former die-hard twilight fan, I'm excited to dive into the series that made me a bookworm.
Biggest Disappointment
My most read book review up-to date, this book was bad. This book relies on so many Mexican sterotypes and downfalls that it really doesn't capture thee migrant story. This book had the potential to inform readers unto our humanitarian crisis of Latinx members fleeing their country for a better life. Instead, it tells the successful story of a middle-class Mexican with a huge bank account, crossing the border illegally through to Arizona. I don't recommend.
Biggest Surprise
I bought this book at my local thrift shop and decided to give it a shot and boy, I was surprised this book still holds up. I have never read any Narnia book, so this book really surprised me in it's rich detail unto the world of Narnia. I was expecting a simple, watered down fantasy novel about talking animals, but boy, this had elements of horror, suspense, and sci-fi. Something I didn't expect in a children's fantasy novel. 10/10 recommend.
Favorite New Author
You may access my book review here. I've read Toni Morrison's essays and excerpts, but never a complete novel and this was simply great. It made me laugh, cry, and interested into the world of Pecola. A young girl who prays for the bluest eye, in hopes that she is accepted into society as a beautiful black girl.
Newest Fictional Crush
Kaz from Six of Crows. Kaz is such an interesting character. He is dark, mysterious, a huge thief, but he has a dark past, protects those who he loves, and is determined. He also has a sense of humor that is like no other YA character I have ever read.
Newest Favorite Character
Heathcliff from Wuthering Heights. Heathcliff is like that epic villain you cannot stop looking at. Even though he is violent, rude, and abusive, he is a trainwreck you cannot stop looking at. I often caught myself feeling bad for him at how mistreated he was in the book. He's an orphan, hated by his foster family, laughed at for being a gypsy, and abandoned by his soulmate because he didn't have the social ranking Cathy was looking for. Not only his own kids love him! Truly a character that is often forgotten about.
Book That Made Me Cry
Without giving much away, the ending made me cry. It's even making me cry thinking about it. But this is one of those books where you cry at what could of happened but didn't happen. Also this book was a really good depiction at anxiety and how anxiety overtakes your decision making.
Most Beautiful Book I've Bought This Year
I haven't read this book yet, but this book has one the most prettiest and captivating book covers I've seen this year. This is a book that I bought by judging it's cover.
Books To be Read By The End of The Year
Like every year, I have lots of books in my TBR pile. But here a few that must be read, without an exception.
As a huge fan of Cassandra Clare, I must read this book. I loved Lady Midnight so much that I cannot procrastinate this trilogy any longer.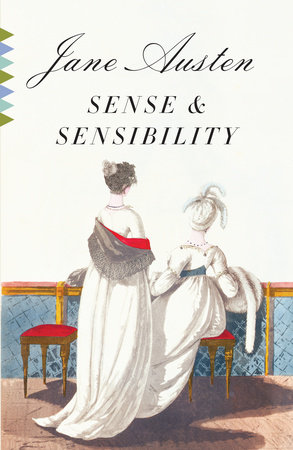 As a fan of Pride & Prejudice, I can no longer procrastinate her books and this book is without exception. I've heard so many good things about this book that there is no excuse as to why I should not read this.
I need to read this and find out what's the hype. This book has been widely read this years, and it's all everyone talks about. I only want to read this book to see what's the hype and why it's everywhere.
This book has been on my TBR pile for YEARS. I loved the movies, and I've always wanted to read this. I'm probably very late to the party, but I'm excited to read this book this year. (I'm in house Ravenclaw btw)
Hows your mid-year reading going? Let me know in the comment section down below!