It is SUPER embarrassing that this English BA Graduate hasn't finished a book in 5 months. Nevertheless, it's even more embarrassing for a book blogger. My job at the beginning of lockdown was to become a full time reader and blogger for this site and I FAILED. And for that, I'm sorry. I apologize if you subscribed to my blog hopping for weekly book reviews, tips and tricks, and book related content. But you know what I did that is even better? Started my own small business.
I sell stickers and mystery books on Etsy! Isn't that crazy?!? That venture is for a separate blog post. Nevertheless the delay, here are my reasons why I haven't finished a book in 5 months, and why you should learn from my mistakes:
I Read Big Books
After I read Impulse, I started reading A Little Life by Hanya Yanagihara. If you haven't heard about this book, it's a really good book, a very sad one too, but this book is 800 pages, incredibly descriptive, and long chapters. It was well written, but the thickness of this book overwhelmed me. I've read longer books than this one, but I was just not that motivated to read it.
Mistake #1: I forced myself to read a book I wasn't enterily engaged in after the first 80 pages.
I Joined A Buddy Read
While reading A Little Life, I joined a buddy read group on Instagram with a few other readers. A Buddy Read is like a Book Club where you join a group chat and you discuss the book as you read along, set goals, and support one another, it's just smaller than a book club. The Buddy Read was fun! But I wasn't motivated. All the girls in the chat were far ahead of me and I let that discourage my reading pace.
Mistake #2: I let others reading paces discourage my reading pace.
When I Was Bored, I turned To Netflix and Disney Plus
I had such a good reading streak while in lock down. I read SO MANY great, and amazing books that I let that drive to read more books go to waste. When I came home from a long day at work, I watched Netflix or Disney Plus to unwind.
Mistake #3: As if dozens and dozens of books inside of my wasn't enough of a clue to cure my boredom, I streamed away my boredom.
I Read Random Books That Were Far From My Tastes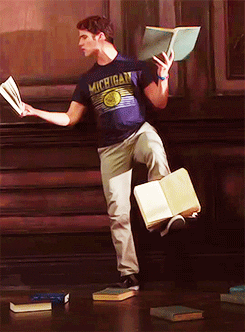 I'm usually good at reading books that are not my taste, but I wasn't interested to keep reading. I picked up books about vampires, non-fiction books, James Patterson, and just lost the taste for reading.
Mistake #4: After being on a Readers Block, I didn't read my favorite kinds of books, and instead read random books to fill the void.
My Resolution to the Issue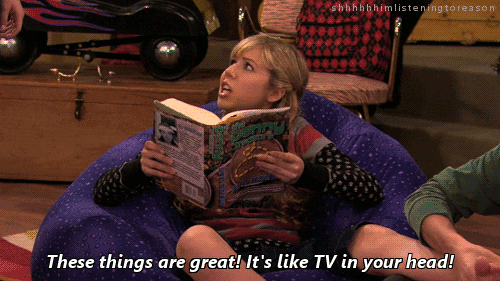 I'm back to reading. I turned to one of my favorite authors: Sarah J. Maas. I read the second book of her Throne of Glass series when I was in the same situation as I am now. Currently I'm reading Heir of Fire and I'm loving every second of it. Expect a book review soon.
Most importantly: I missed you all. I missed the book community, I missed being excited for new releases, I missed blogging to my 10 viewers. I missed this blog. But guess what? I'm BACK!
My intentions with this blog are still the same. I want to write book reviews, engage with readers, and motivate others to pick up a book. Next time I'm falling off the edge, email me and get me back on the grind.
I'll see you until the next page.